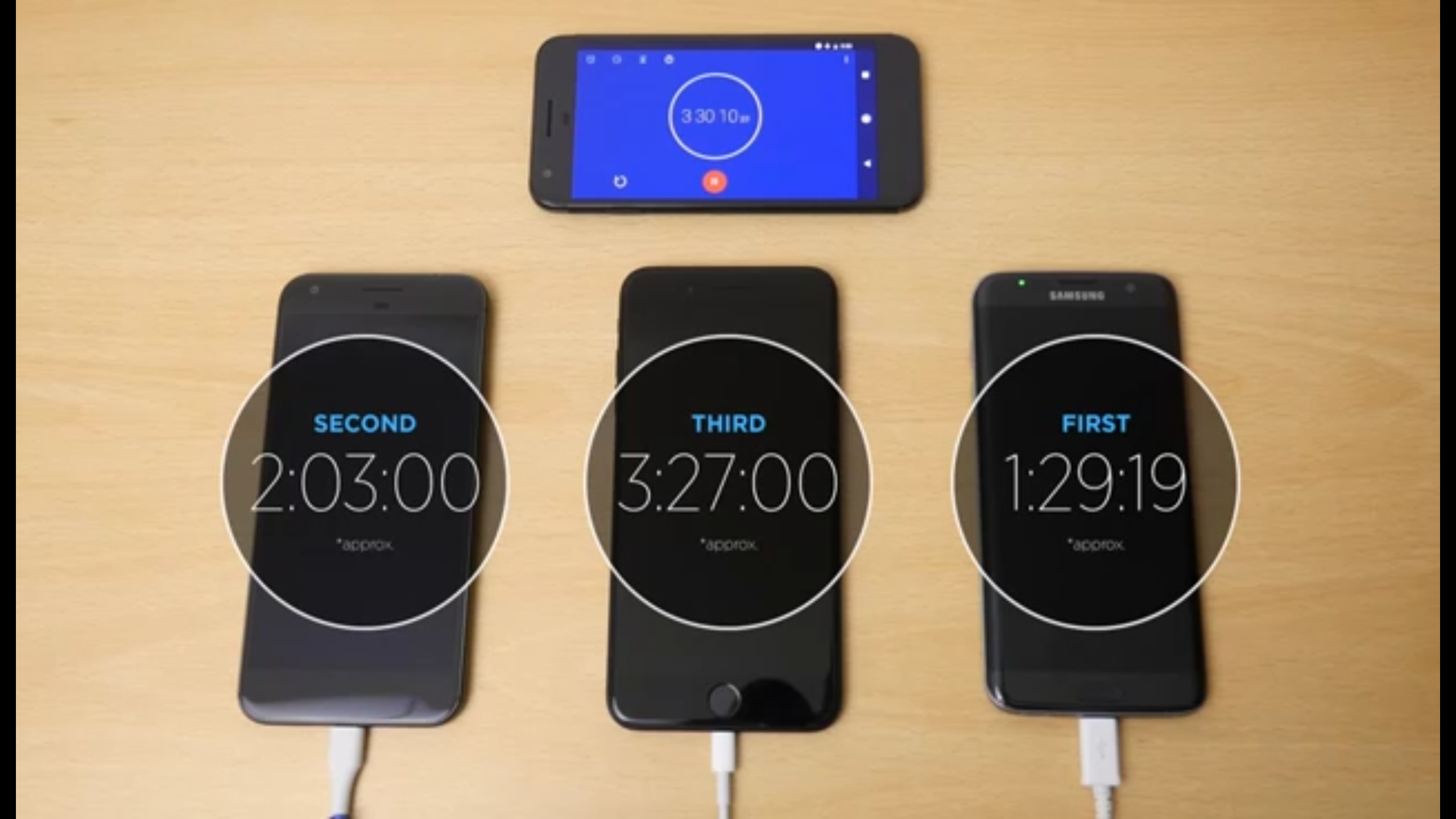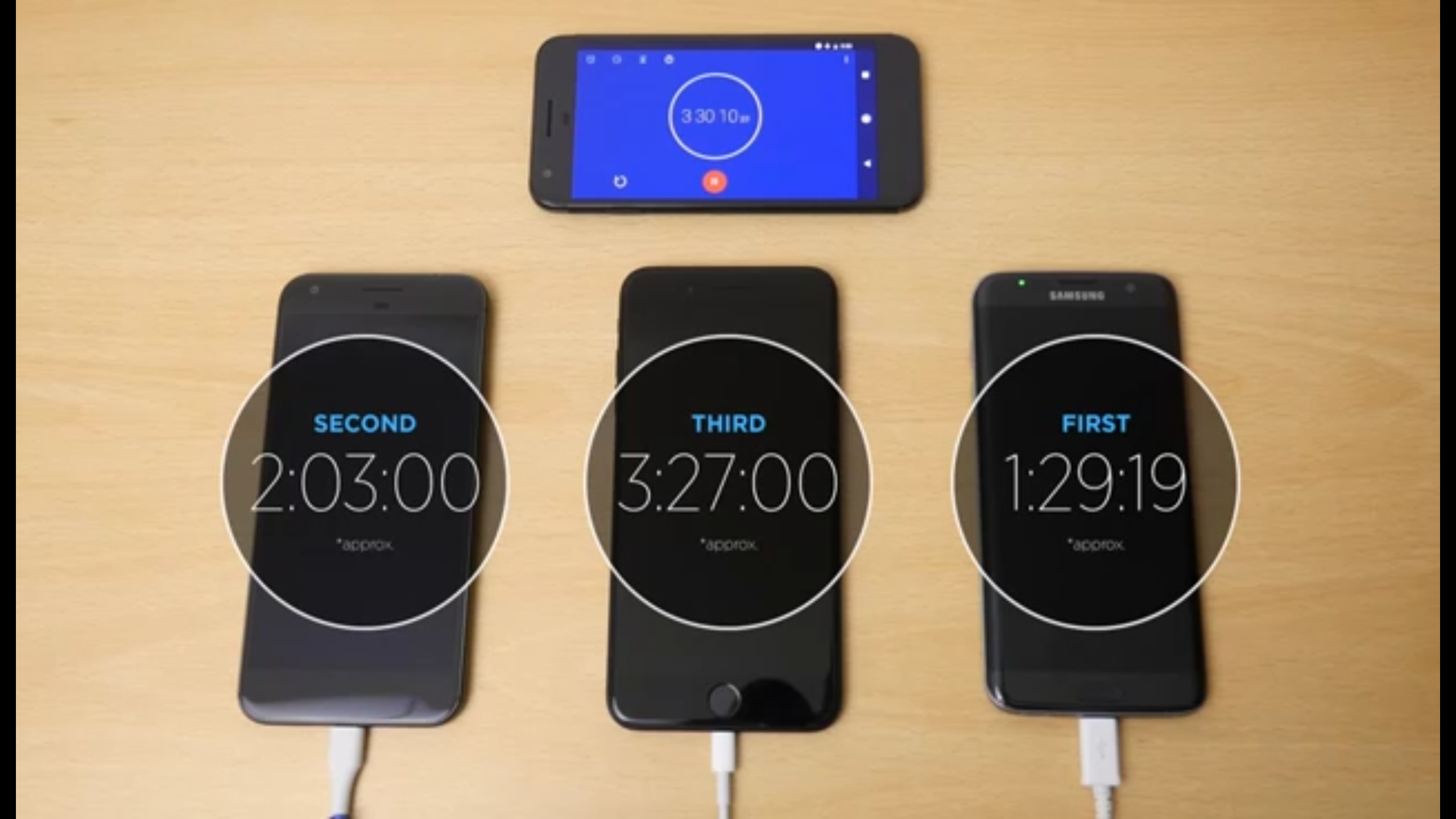 How long does it take to charge three high end smartphones?
This is an interesting test, as it uses the chargers that come with the phones. The Apple iPhone 7 Plus is significantly slower than the other two and with the smallest battery too.
Originally shared by Raymond Wong
Apple has really good battery life, but the charging time is terrible. It should be faster with the iPad charger but too bad it's not included during purchase.
Screenshot from supersaf youtube channel https://youtu.be/XEHMmZG08-U