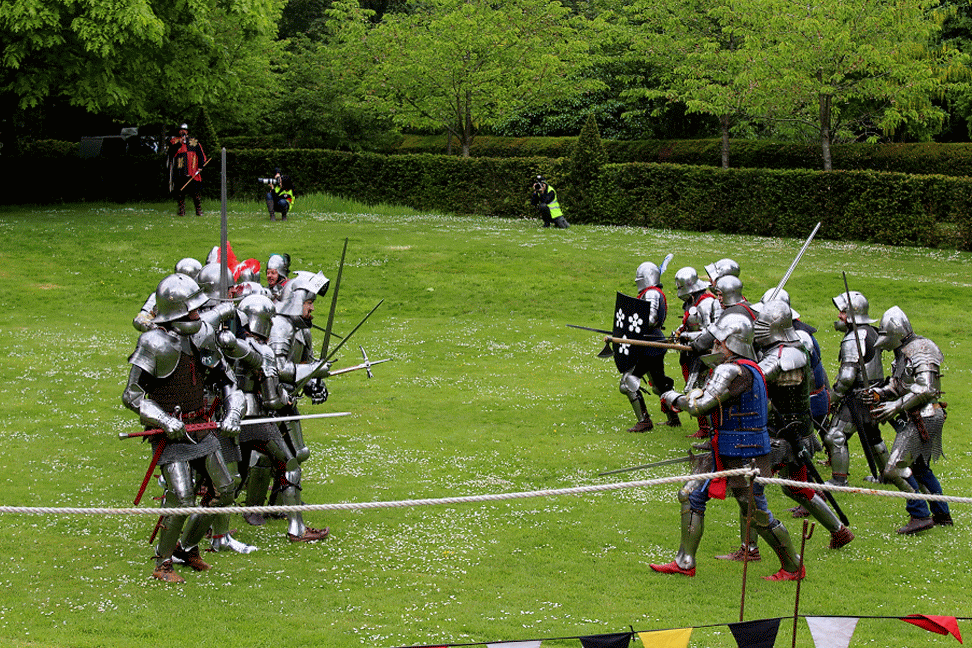 Medieval Siege at Arundel Castle
I love that Arundel Castle is nearby and that they have events like this. It's not all gardens, crumbling spiral stairways and history. They had cannons firing and archers taking turns to let fly volleys of arrows above the combatants.
Audience participation is important too, as we were divided into English and French to cheer on the opposing sides. Great fun!