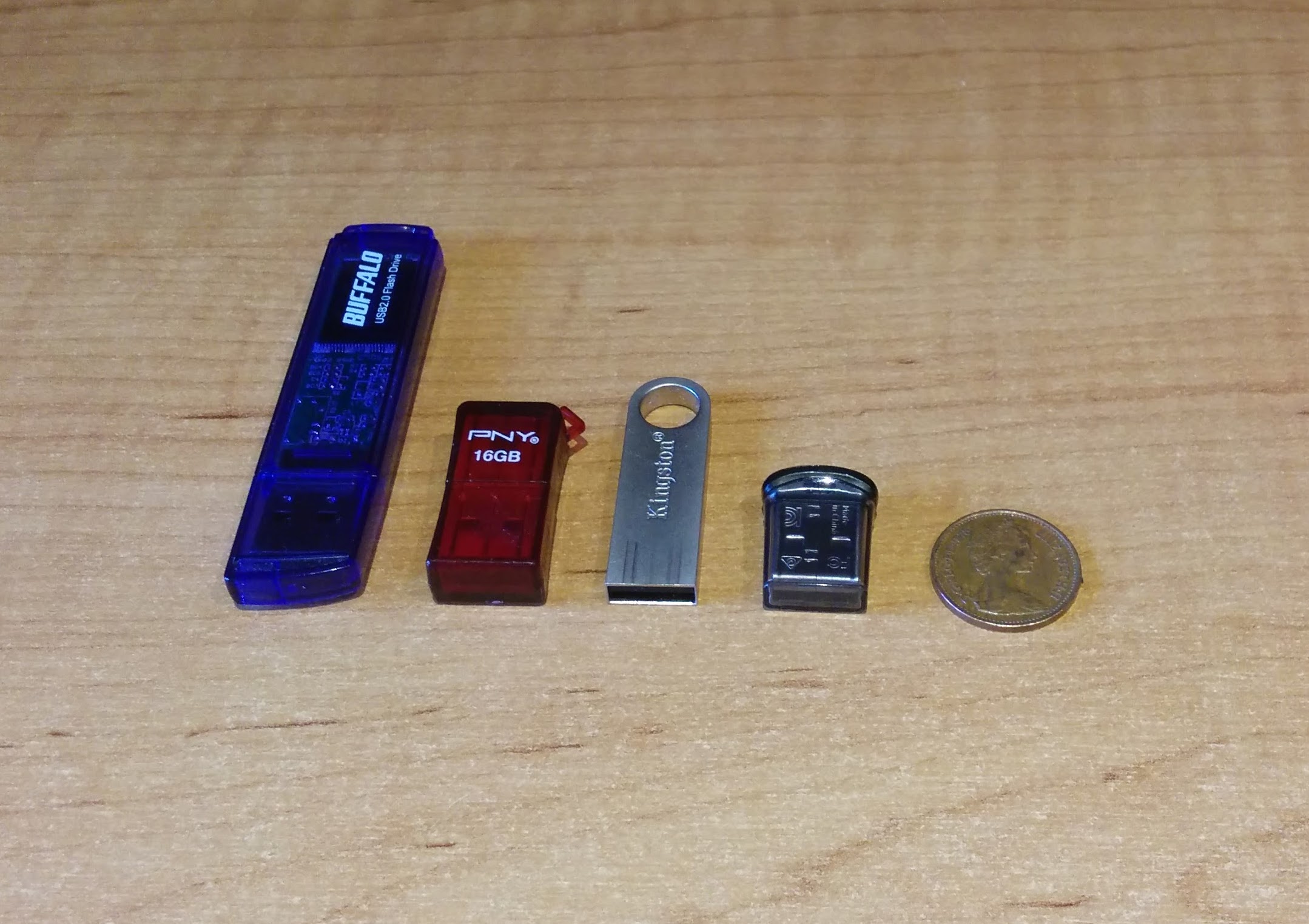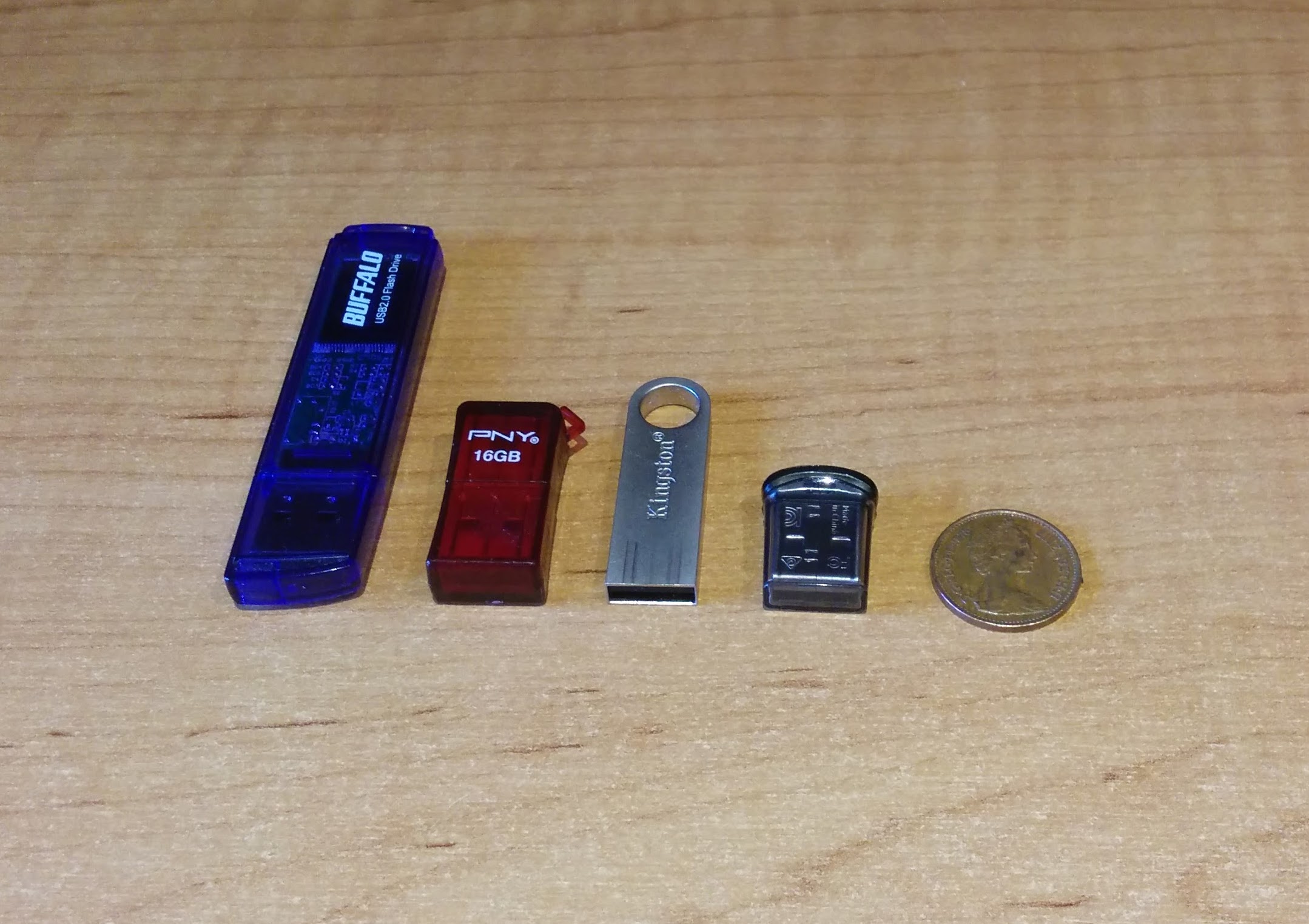 Memory sticks in size order
4 GB, 16 GB, 32 GB and finally 64 GB.
The last one I only just bought and was just over £10, has the largest capacity and as you can see is about the size of a penny. It is barely larger than the USB3 connector itself.
What will things be like in the next few years do you think?