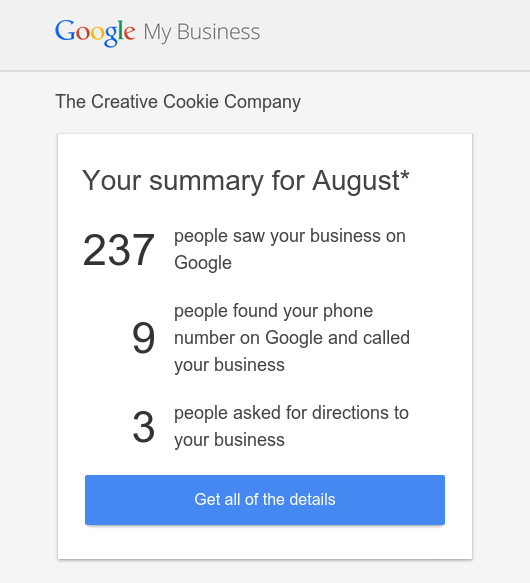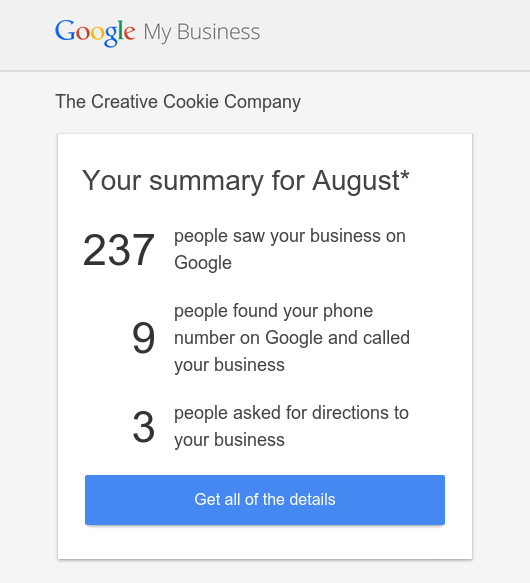 A reminder of the importance of a Google My Business page
I received this performance report just now for The Creative Cookie Company (one of the pages I manage). It goes without saying that without a Google+ My Business page, the client would have missed out on 9 customer phone calls and 3 customers whom presumably visited the shop itself.
Not to mention the brand exposure generated by all of those people doing local searches.
For a small business, even a slight increase in new leads can mean a great deal.