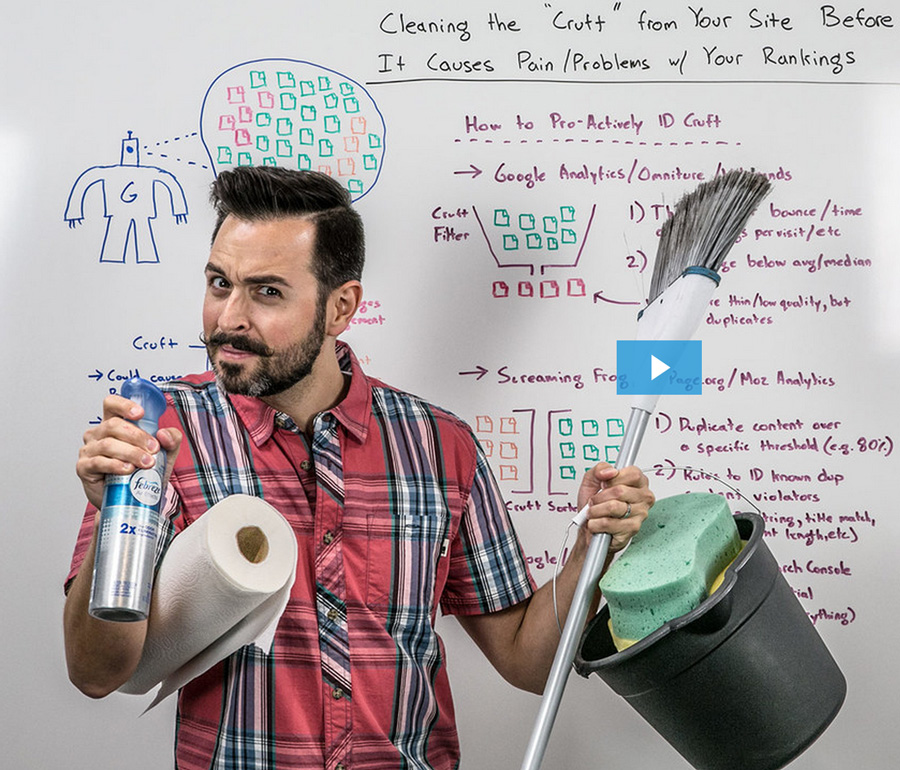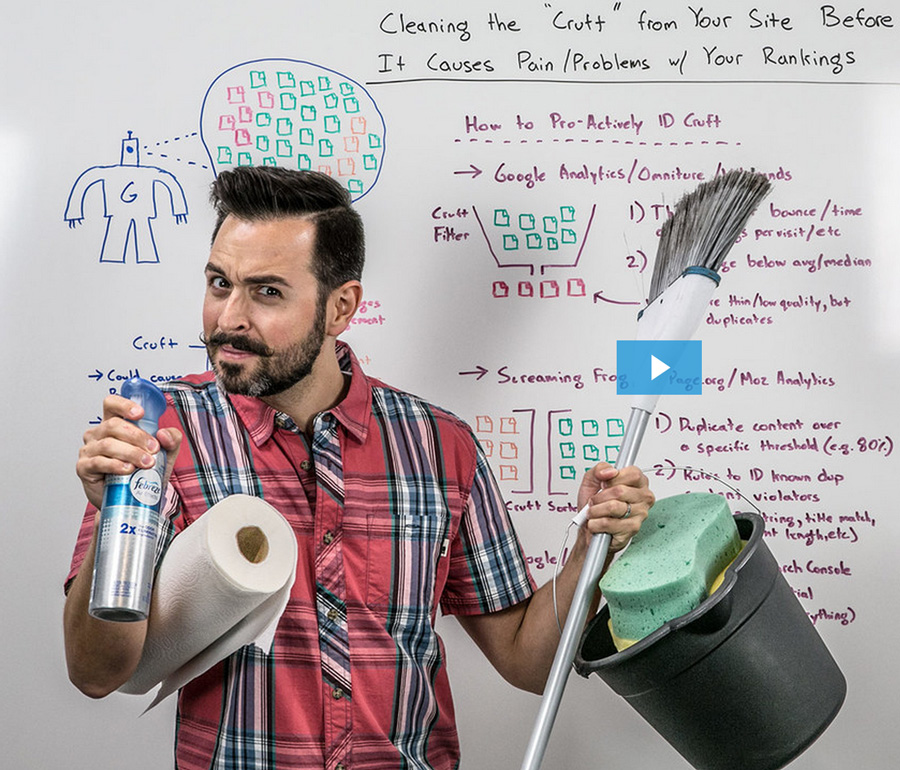 Cleaning up the cruft
It should be common knowledge that you need great content to improve search engine ranking for your site. However, you really need to consider the harm that could be being caused by leaving poor content on your site as well.
Lots of information to digest here on ways to handle that.
Originally shared by Rand Fishkin
Google Can Seriously Hurt Sites That Let Low Quality Content Build Up
http://bit.ly/CleaningCruft <---- This week's new Whiteboard Friday covers how to ID and fix those issues before they cause problems.