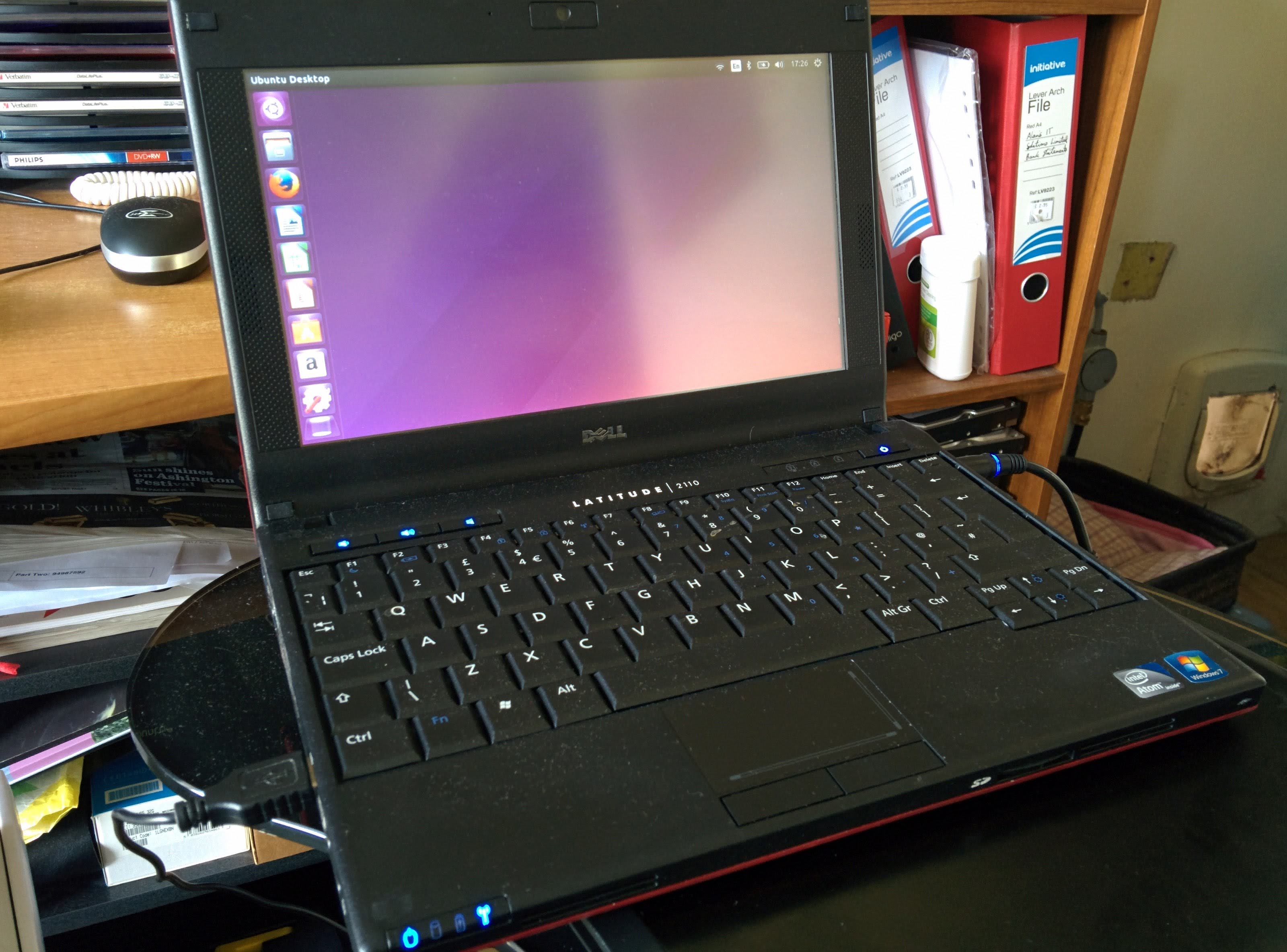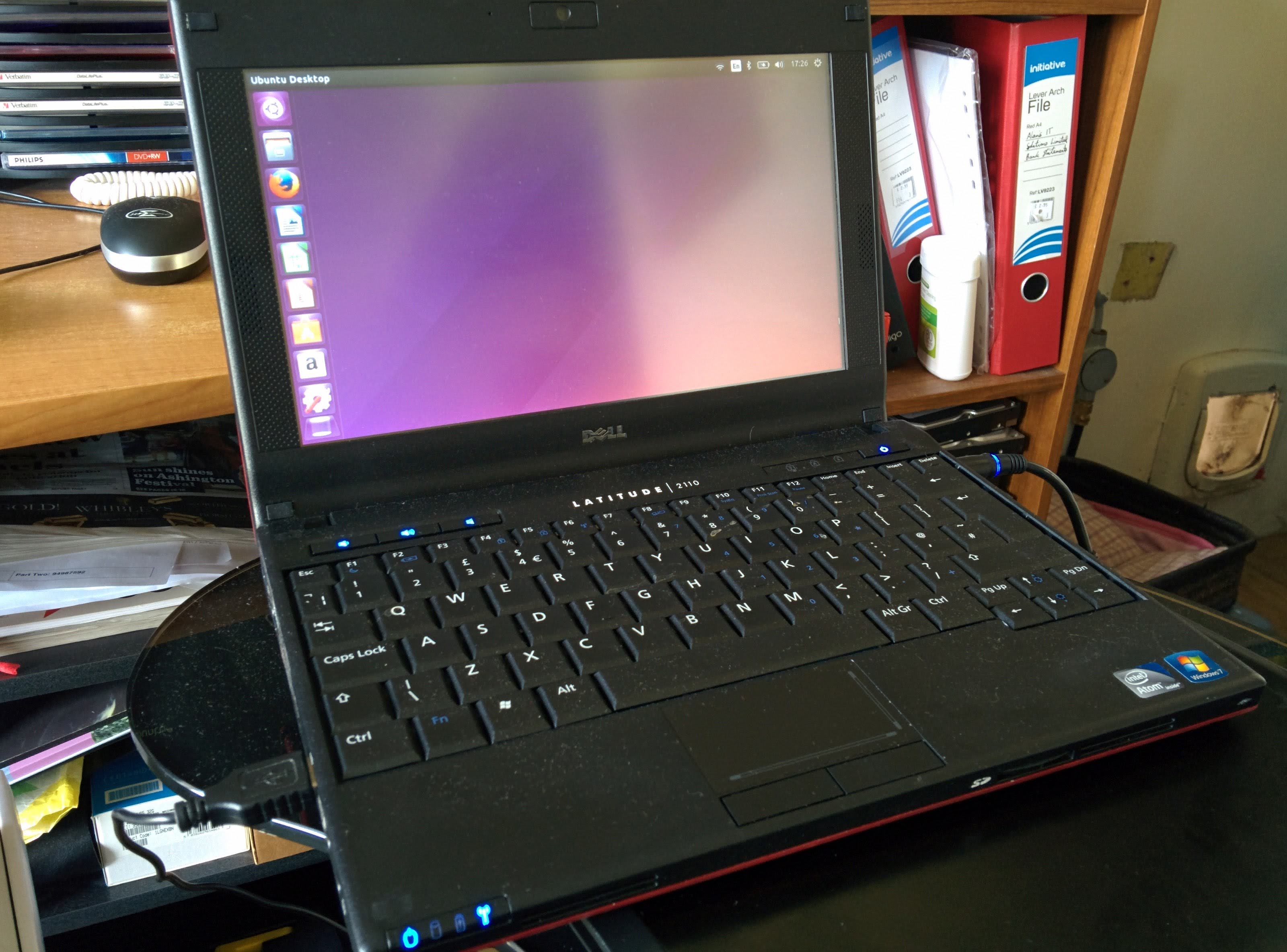 Ubuntu to the rescue
My friend Art Hutchins was having a spot of bother with an old Dell Latitude 2110. He managed to get Windows 7 installed, and it had done umpteen updates (just when he was shutting down to leave the house, which is always fun), but couldn't get the WiFi to connect. All the lights were on, but nobody was in.
That's when I had a look. I could see see the WiFi card wasn't being detected, due to the drivers not being present. Off I go to the Dell website (just like Art had done) to download the correct driver (just like Art). That's when I noticed the snag. The driver wouldn't install, because it complained about needing a disk to be inserted?
Now, I know Dell make computers and they have done so for years, but you would have thought they could grasp the concept of downloads vs disk images, especially for a netbook that doesn't have a CD or DVD drive. Anyway…
The Windows 7 and Dell driver route was getting nowhere fast, so I made the suggestion to try Ubuntu.
Can you guess what happened?
That's right, one working netbook with WiFi enabled. It also means the kids that it is intended for can surf safely without worrying about silly little Windows viruses scuppering their educational and play time needs.