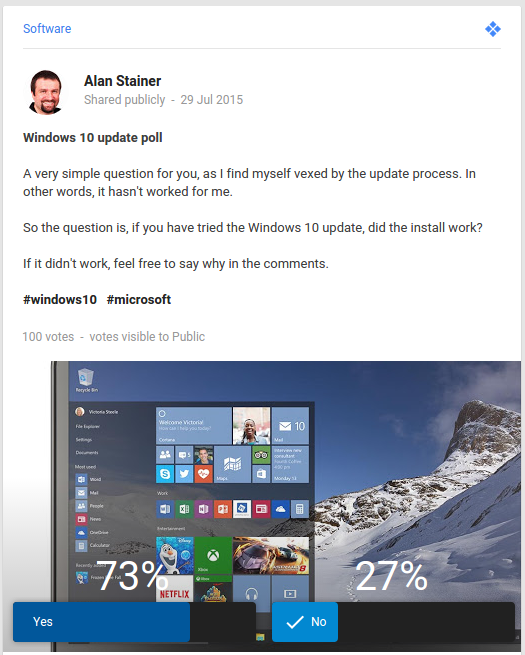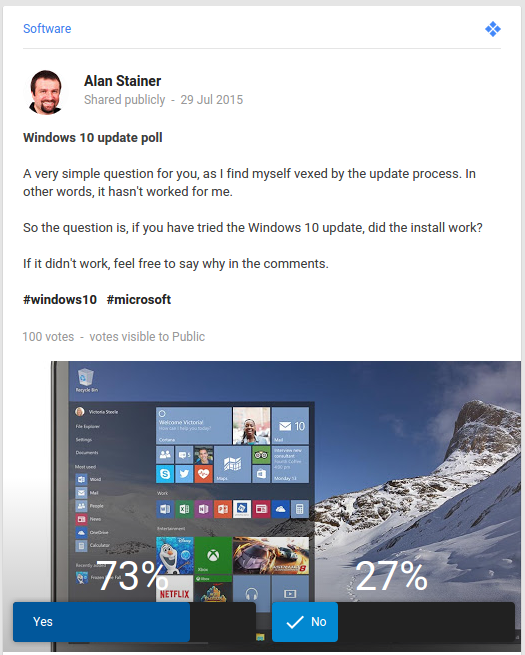 Did the Get Windows 10 app get it wrong?
The Get Windows 10 app scans your Windows 7, 8 or 8.1 PC and tells you if it is compatible with Windows 10. If there are any problems, it tells you about them and in some cases it tells you that Windows cannot be installed.
So assuming the Get Windows 10 app worked and told everyone that things were going to be peaches and cream, why then is there such a high failure rate to upgrade?
I posted the poll below (now at 100 responses), which shows a whopping 27% failure rate. Now I know that 100 responses is a small sample to work from, but the failure rate has not varied that much (between 22% and 28%) since the poll was started.
Should Microsoft be worried? What does it say about their credibility to deliver products?
If you haven't voted in the poll yet, please do. You can find it here https://plus.google.com/+AlanStainer/posts/VFmGm7WgEQN