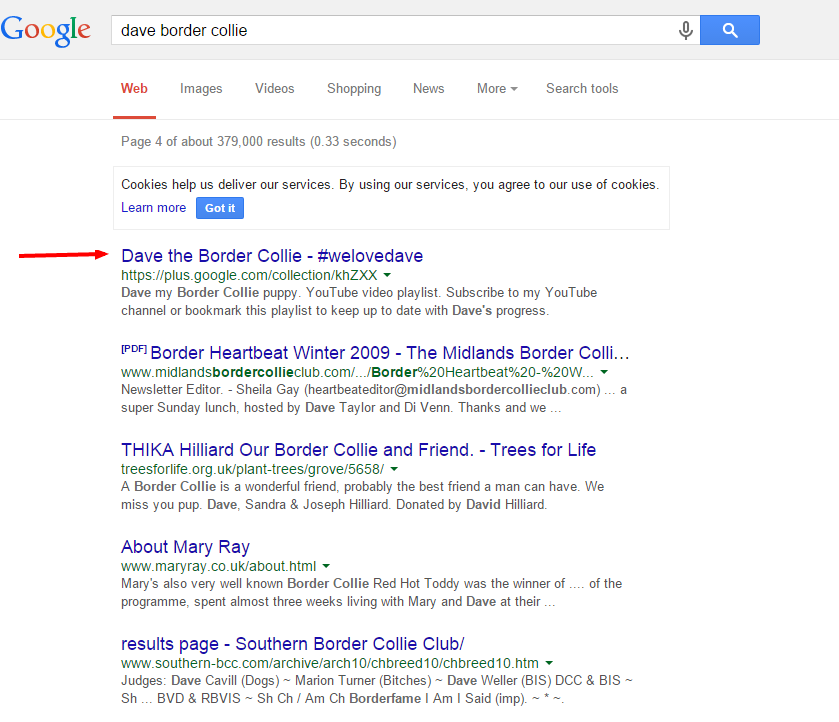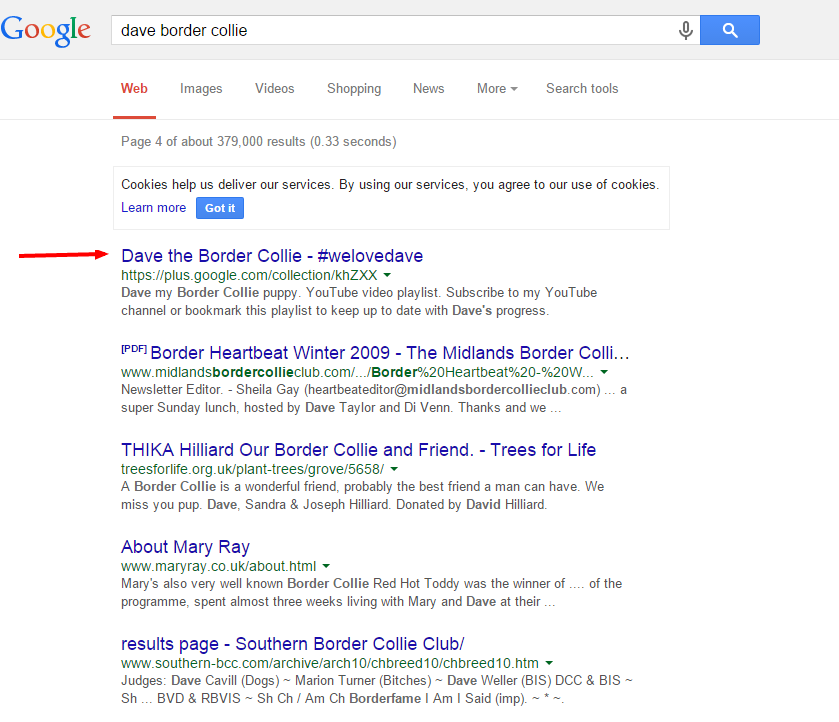 Google+ Collections in Search
In the same way that any public Google+ post can appear in search results, so too can any public Google+ Collection.
Originally shared by Malcolm Oakley
Google+ Collections in search. Just a reminder.
If you haven't given much thought to the name of your Google+ Collection(s) you should.
I did an incognito search for Dave Border Collie and eventually found my Google+ Collection with the same name. Nothing new I know but just a reminder as to why G+Collections are a great way to drive traffic to YOU and your interests.
Any person performing a search on Google globally can find your G+ Collection, they do not need a Google account to see the results.
#collection   #googlecollections   #search