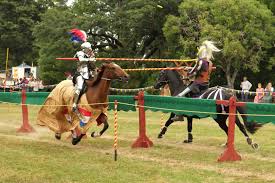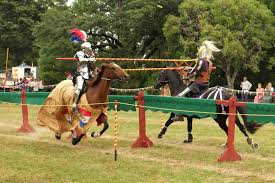 How to deal with a cold caller
I am amazed the caller stuck to the script.
Originally shared by Donna Beckett
Conversation with a cold calling claims company
I've just overheard a conversation between my husband, Bill, and a cold caller that went like this:
Cold caller Hello how are you? I understand that you've been involved in an accident.
Bill  Oh yes. I've been involved in a terrible, terrible accident
Cold caller Oh! You've actually been in an accident?! When was that?
Bill Oh, around 600 years ago.
Cold caller Do you still have the details of the person who caused the accident?
Bil Yes. It was King Henry.
Cold caller And how did the accident occur?
Bill  He had one of his knights attack me with his lance. He tried to run me through.
Cold caller OK. I'm just going to transfer you to my supervisor who will be able to assist you with this claim.
Line goes dead.
————————
It gave me a right laugh!
By the way, it is illegal for solicitors to cold call. Genuine personal injury firms do not do it. Please don't ever give your business to these jokers!