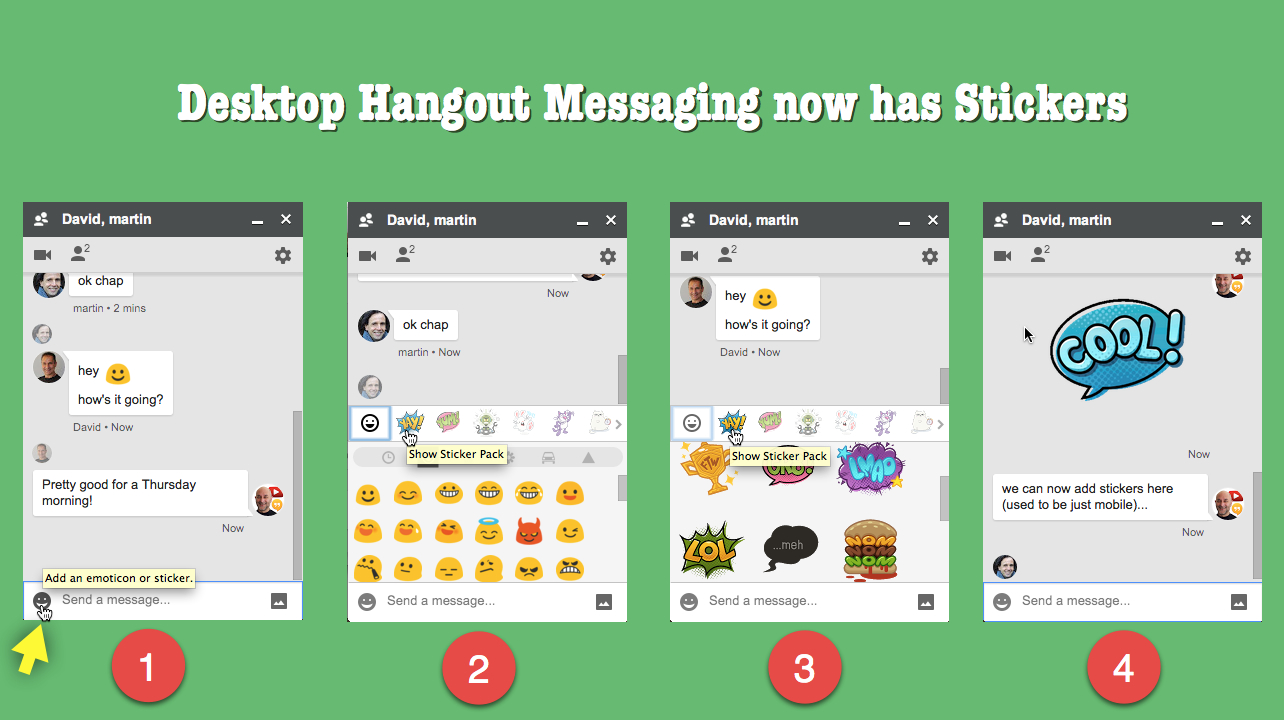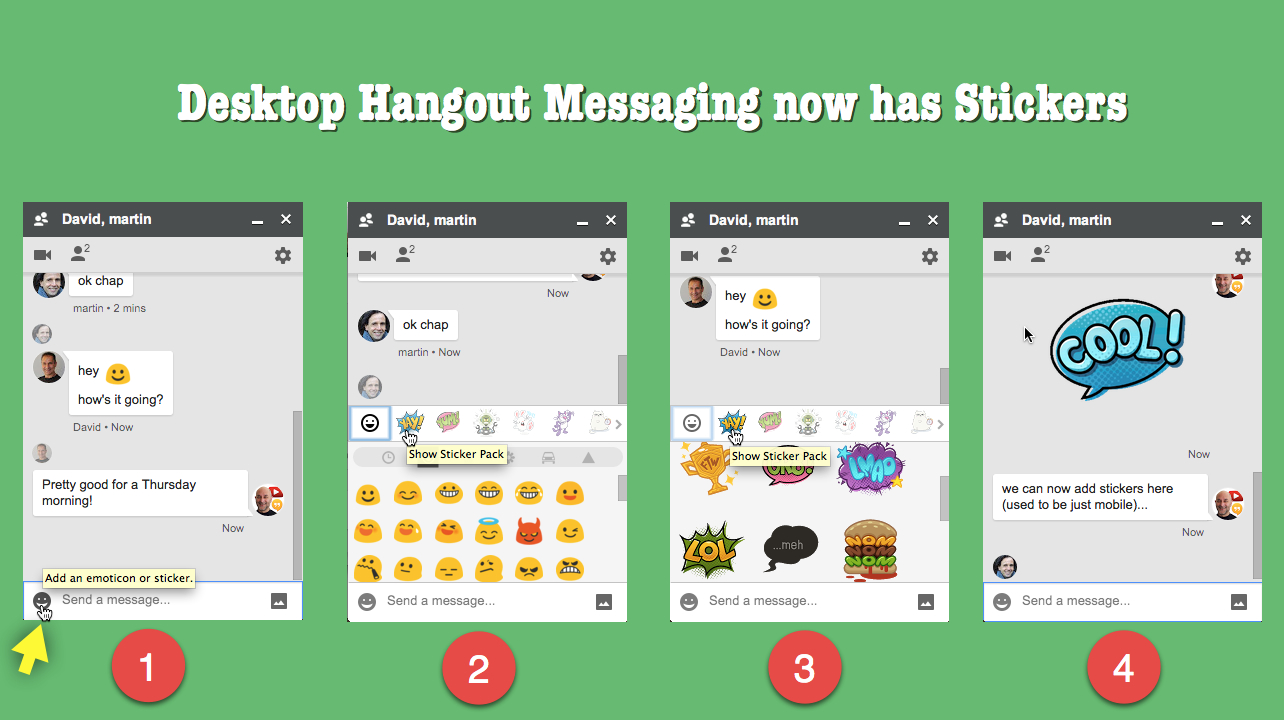 Desktop Hangout stickers
Have you noticed the new stickers?
Originally shared by Ronnie Bincer
Desktop Hangout Messaging gets "Stickers"
The mobile app for Hangouts has had stickers along with emoticons for a while, but I just noticed that the Desktop version also now includes stickers.
Stickers are larger more graphically rich images that can be added to your hangout message box chats. You'll find them (a bunch of them) when you click on the little icon at the bottom left as pictured in #1 below.
Thanks to martin shervington & David Amerland who were part of the Hangout chat when I noticed this ;-)
To keep up (or learn) more about Hangouts of all kinds, join us in the Membership group www.bit.ly/HangoutMastery
For self guided training, please visit www.AllAboutHangouts.com
=== ===
#HangoutStickers   #HangoutMessageBox   #HangoutEmoticons