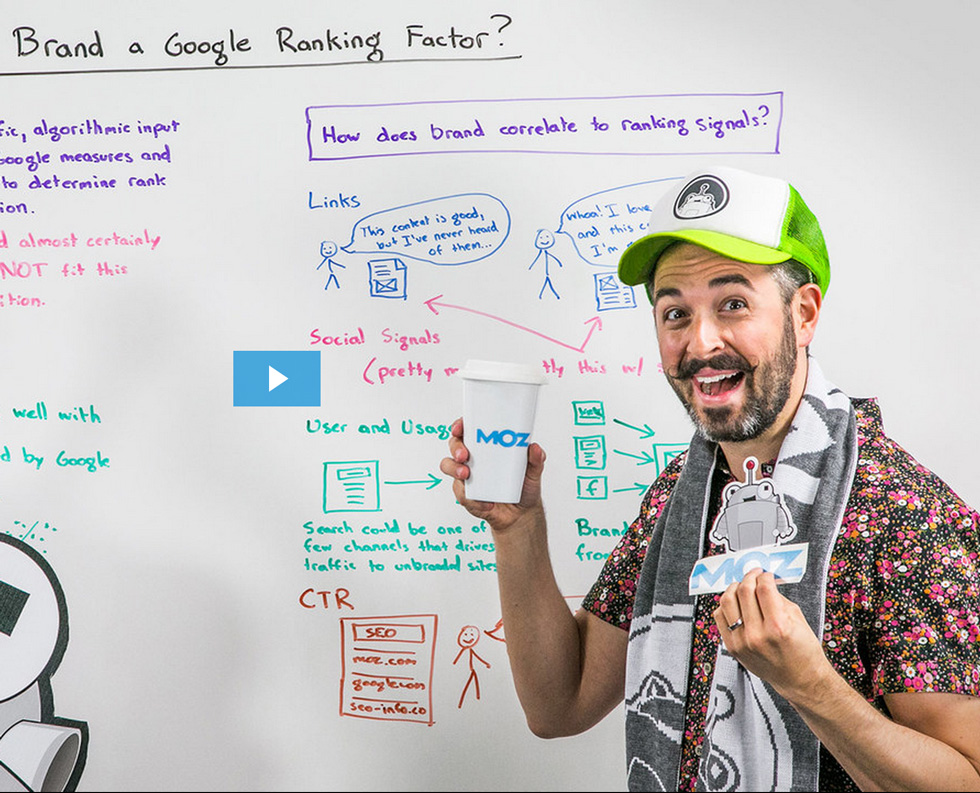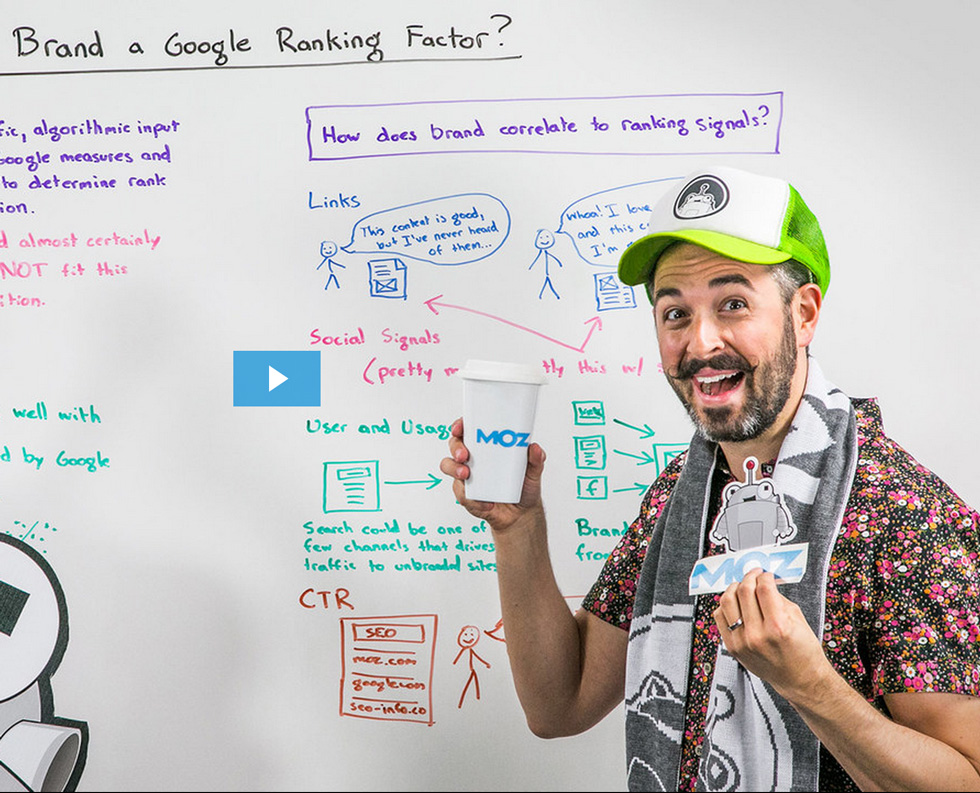 Is brand a ranking factor?
I'll say this, brand definitely has a positive influence on ranking…
…, but that doesn't mean it is a ranking factor.
Originally shared by Rand Fishkin
Is Brand One Of Google's Ranking Factors?
That's the topic of this week's new Whiteboard Friday: http://bit.ly/IsBrandARankingFactor
Alongside the primary question, I talk about what elements of brand/branding may have direct and indirect influences in the rankings and why.