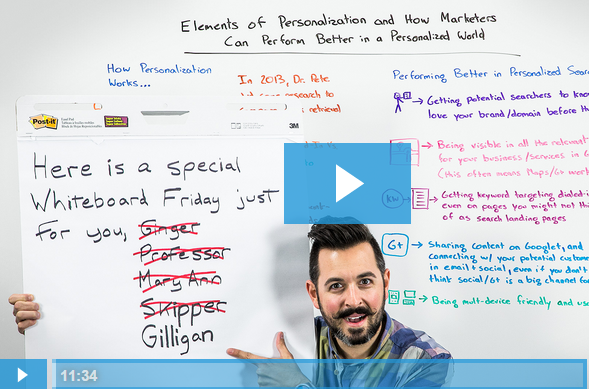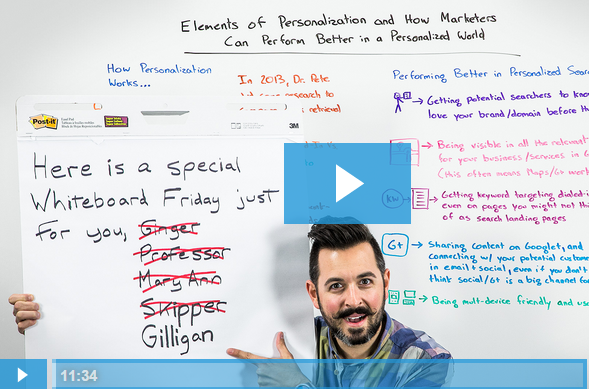 Personalised Search – The Low Down
There is no magic number one position for keyword x any more. Whether you are logged in to Google or not, you will get personalised search results.
This latest WBF gives a detailed look at what influences personalised search results and guess what? Google+ is a big part of that!
Originally shared by Rand Fishkin
How to Perform Better in Personalized Search
My latest Whiteboard Friday – http://bit.ly/wbfriday-personalized – covers elements that Google uses for personalization and how marketers can leverage some tactics to rank better in personalized results.