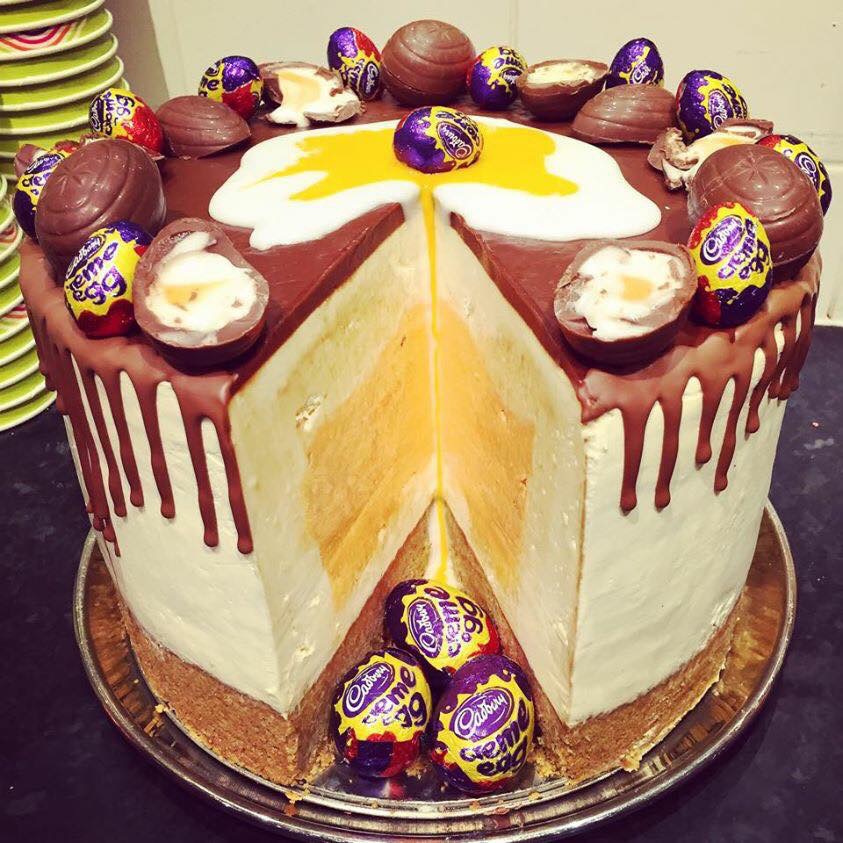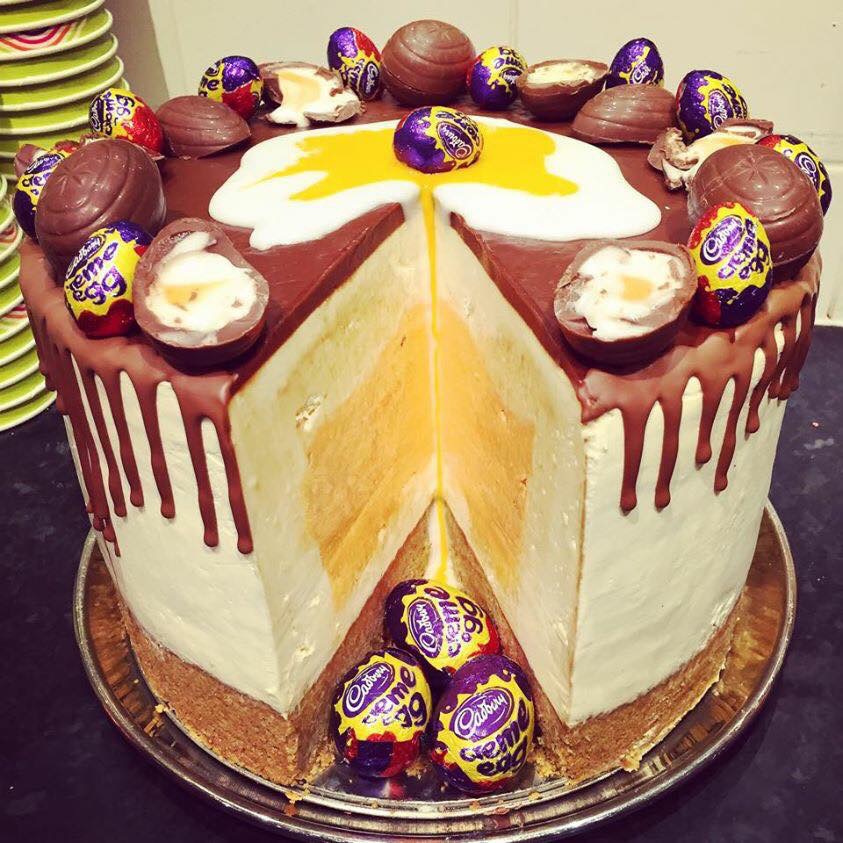 Oh what a quandary
I know Gina Stainer​ loves cheesecake, but isn't a great fan of Cadbury's Cream Eggs. I however, would gladly devour this.
Would you masticate this to smithereens?
Originally shared by Sarah Bennett
I'm trying to stay off chocolate and then I saw this….. Yes, it's a Creme Egg cheesecake. On sale at Chapelford Farm in Warrington.