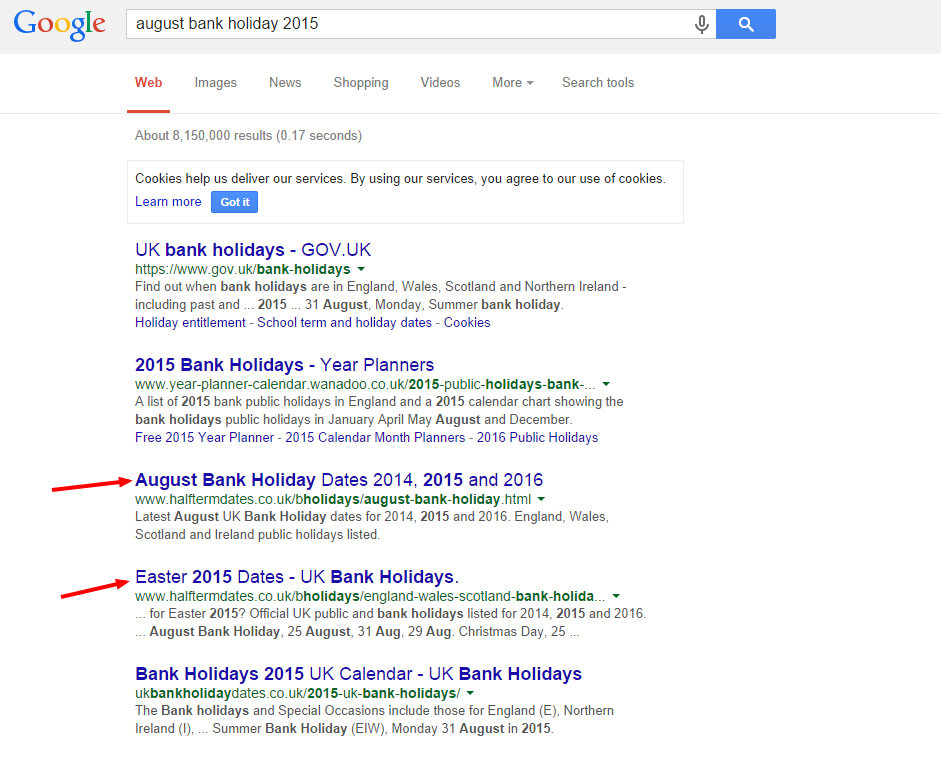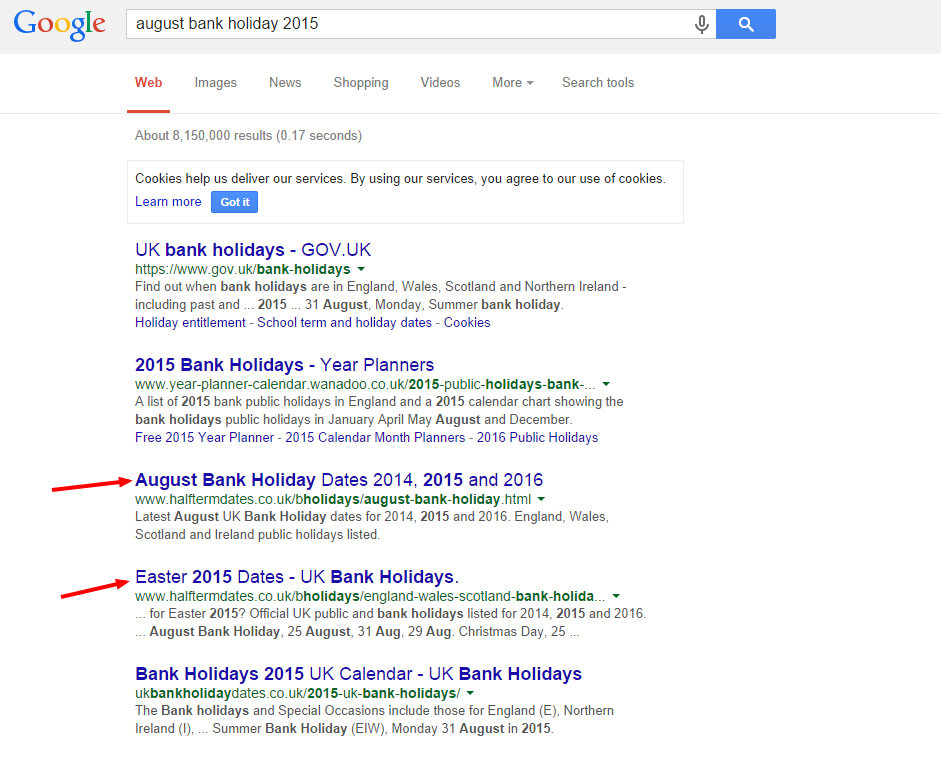 Broaden your horizons
Malcolm Oakley hits on a key point about SEO that is often missed by businesses looking to improve their search rankings.
The key point is this, you need to be ranking for more than one key word/phrase.
Originally shared by Malcolm Oakley
Google Search, consider all your niche options.
A couple of days ago myself and my fellow G+ friends were having a chat about social media and how to get the best from SEO / time vs income etc.
One of the comments I made was that you shouldn't keep trying to rank number 1 on Google for a single phrase. For example; you may have a small B&B business based in Dartmoor England.
You might spend hours and hours, plus a lot of advertising budget trying to rank top-spot on Google for "Dartmoor B&B". The reality is you are likely to be pushed down the pecking-order by a lot of local competition plus some really big holiday sites.
My suggestion to broaden your search horizons, comes from my own experiences trying to rank highly for "school holiday dates" and related searches. When I first started out with Half Term Dates back in August 2008 I wanted to rank highly for the search Half Term Dates and eventually I achieved that.
As time went by I realised that I could rank highly for other search terms related to my niche (school holidays and calendar dates in my case). So I'm now seeing a large amount of traffic from related phrases that back in 2008 I hadn't set out to conquer.
The screenshot attached shows my latest page doing OK in Google search, it'll take time to drive traffic but it's a great example of thinking outside of the box, just a little.
The search term "August bank holiday 2015" is not an exact match for any school holiday topic but, as we know and Google knows, the summer holidays are a time when families go away.
So under the semantic search umbrella, it is reasonable to make the assumption that Google identifies my website as an authority on UK holidays (the calendar type) and therefore a page about a UK holiday date (in this case the August Bank Holiday) gets a boost from the parent domain.
So spend some time looking through your Google Webmaster Tools data to see what keywords Google thinks are relevant for your site and consider very strongly branching out from those suggestions ever so slightly.
Are you just a B&B in Dartmoor, or are you a B&B in Dartmoor that can offer pony trekking across the moor. Are you a B&B in Dartmoor that can offer guided tours for photographers.
Many people search with many different terms but hope to end up at the same destination. Providing your site landing page offers the customer what they are searching for, the deal is yours to grasp.
I don't mind if my web traffic comes from "half term dates", "easter 2015 uk" or "august bank holiday 2015" search phrases. As long as the people find the information that they require my job is done.
#onlinemarketing   #seotips   #searchengine