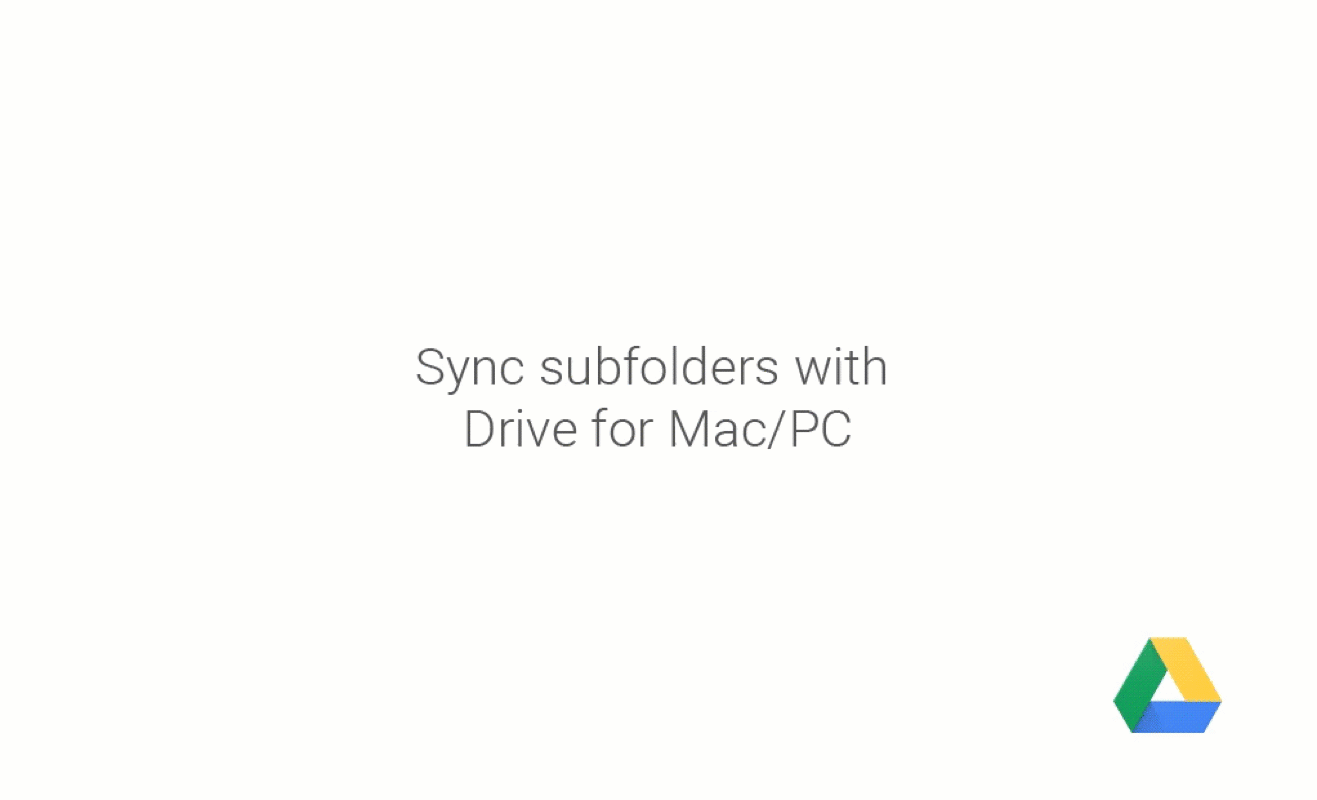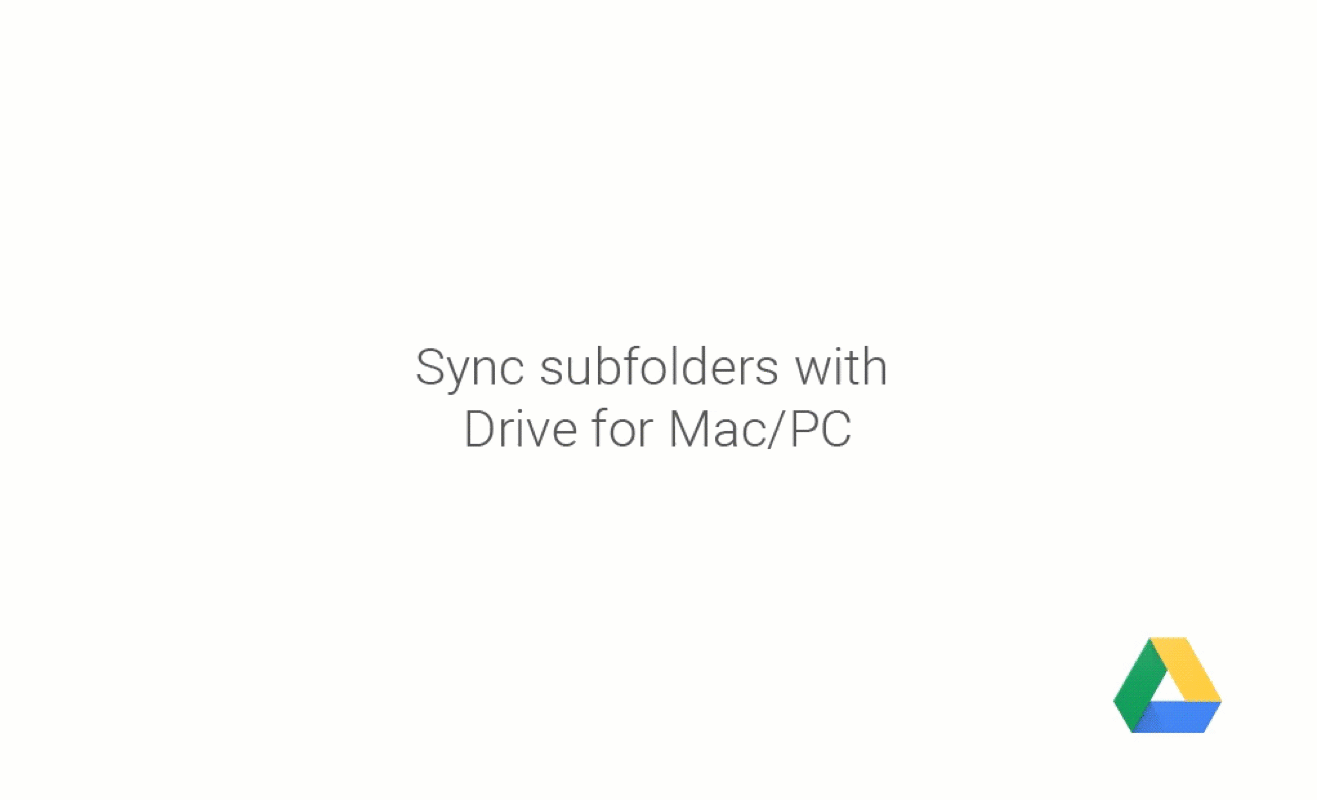 Sync sub folders in Google Drive
Only if you use Mac or Windows. I am still holding out for an official Linux client.
#DriveForLinux
Originally shared by Google Drive
Drive for Mac/PC — the app that syncs Google Drive with your computer — now lets you customize which folders and subfolders you sync with your Mac/PC. You'll also get a handy alert before moving or deleting shared files and folders.
See more on the blog: https://goo.gl/FKultJ
Download Drive: https://g.co/getdrive