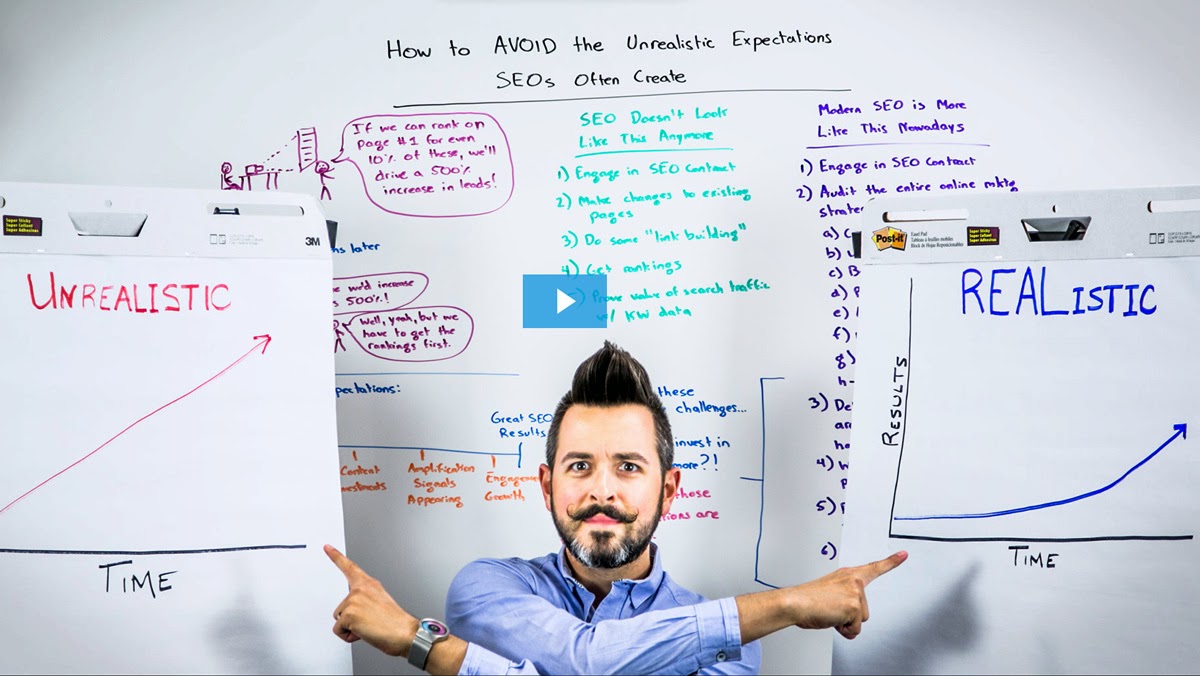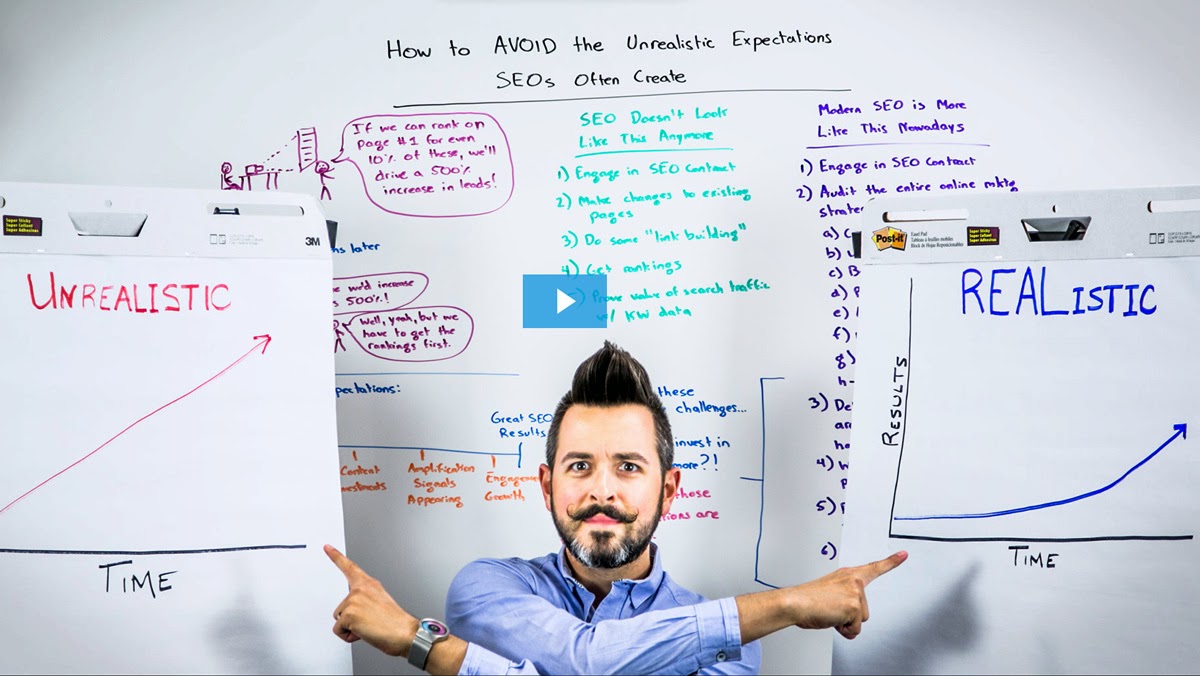 SEO takes time. A lot of time
I have spoken with many business owners that think otherwise. Perhaps they are clinging on to old link building strategies they heard about years ago and believe it is a magic fix which will suddenly make their site rank on page one. Maybe it is something else.
The reality is, it takes a long time and a lot of hard work before you start seeing results due to SEO efforts. Great advice this week from Rand Fishkin 
Originally shared by Rand Fishkin
Unrealistic Expectations Plague SEO
This week's Whiteboard Friday is all about how to fix that problem: http://bit.ly/1qDtu79
Would love any feedback on methods you've tried to avoid the expectations mismatch, and what you think of my suggestions, too.