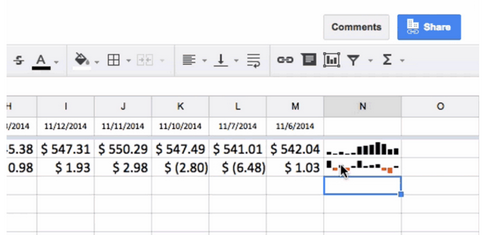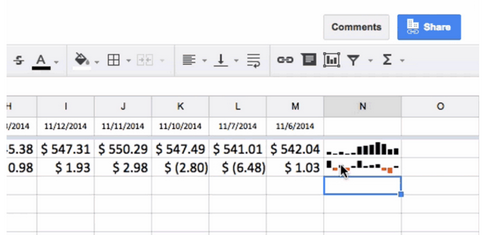 This is why I like Google Drive
If you use Microsoft Office you are probably used to a very slow release cycle, where new features are only added with a new version, which costs money and usually involves a lot of retraining.
Google Drive is the exact opposite to that! All of these little features and updates are coming thick and fast and they are free. What is more, you don't have to re-learn how to use all of Google Drive when a new feature comes out. You just learn the new feature, which makes it easy.
Great work Google Drive! 
Originally shared by Google Drive
We know that it's often helpful to visualize data trends in a spreadsheet, so you can now add miniature charts, or sparklines, into individual cells in Sheets.
Find out more about the types of charts available and get instructions for using the SPARKLINE function in the help center: http://goo.gl/2rWeIF.