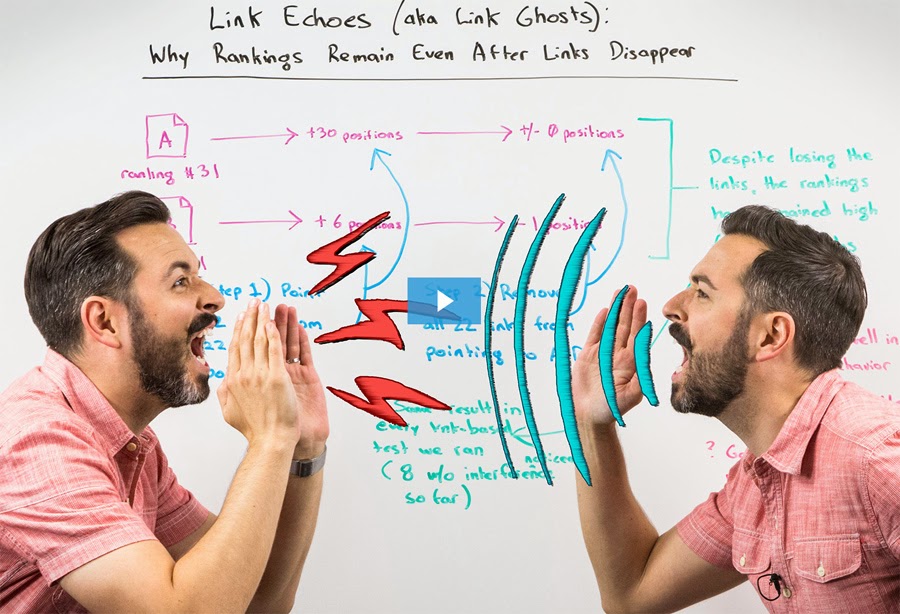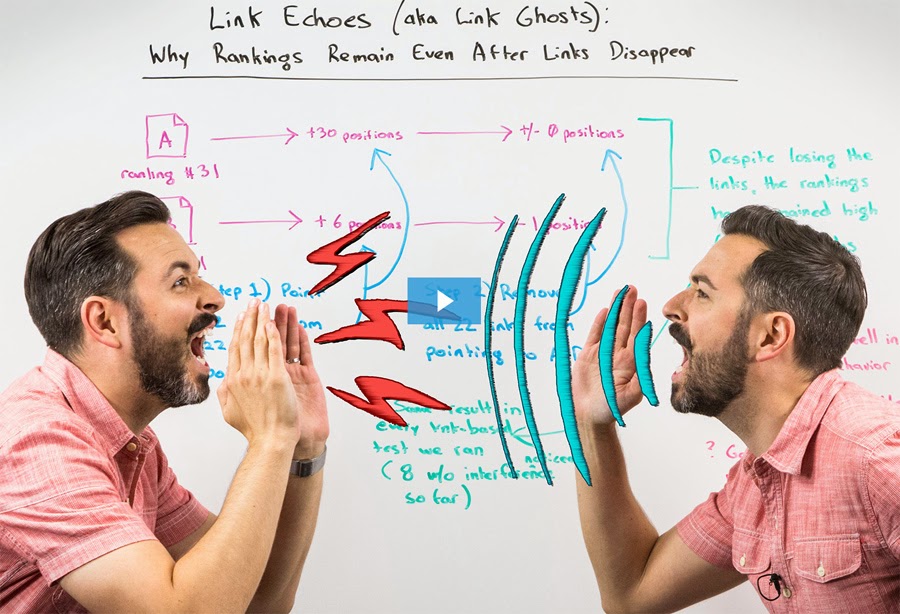 Link Echoes could be real
This is fascinating stuff. Now that the observable effects have been demonstrated multiple times, it will be an interesting journey to discover the cause(s)!
Not much more to say other than to go and watch the video yourself.
Originally shared by Rand Fishkin
Link Echoes (aka Link Ghosts) Appear to Be Consistent Parts of Google's Ranking Algorithms
This week's Whiteboard Friday: http://bit.ly/linkechoes focuses on a pattern we observe when testing links. Remove the links and the page that moved higher seems to stay ranking, despite the loss of the links that propped it up.