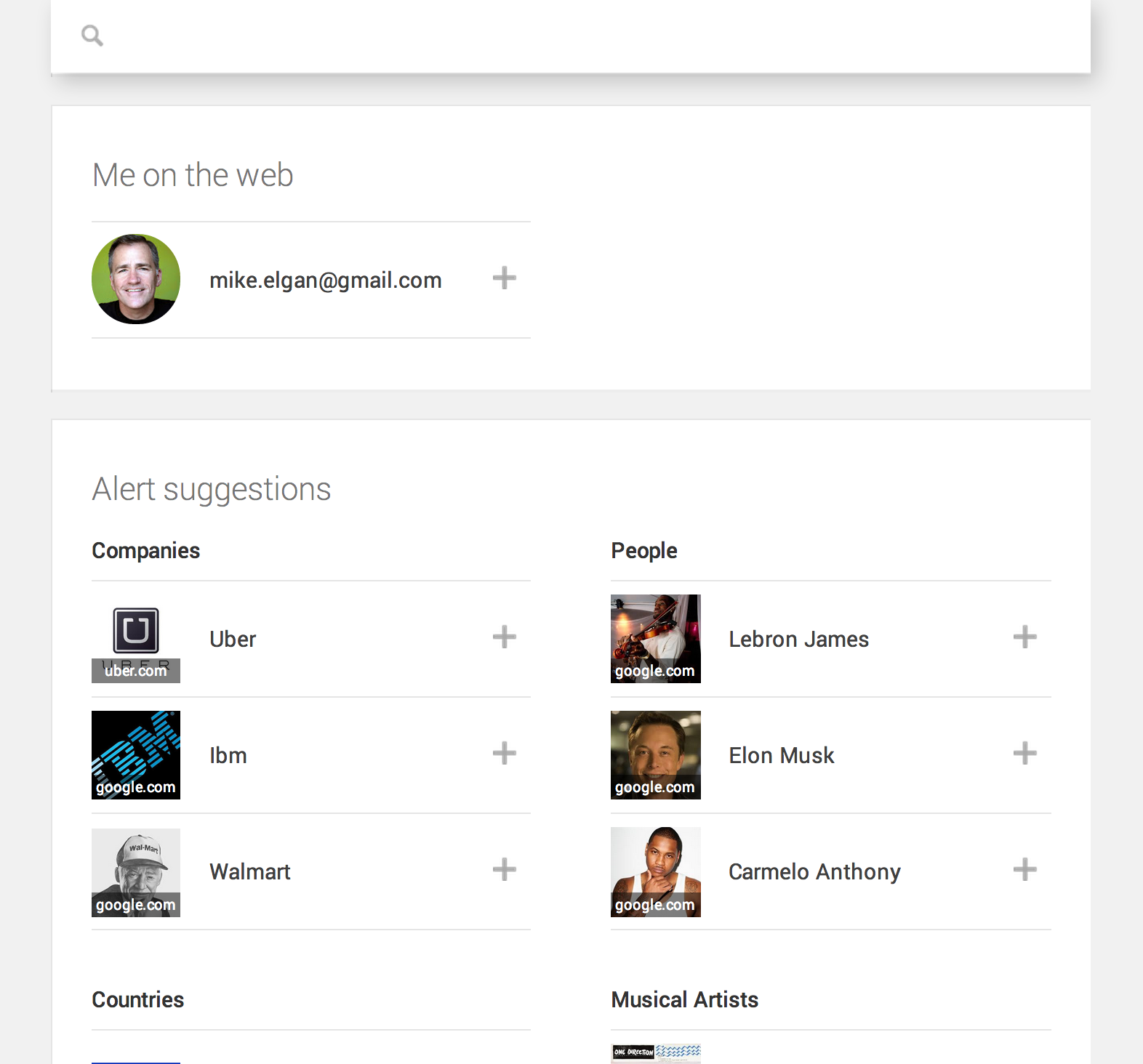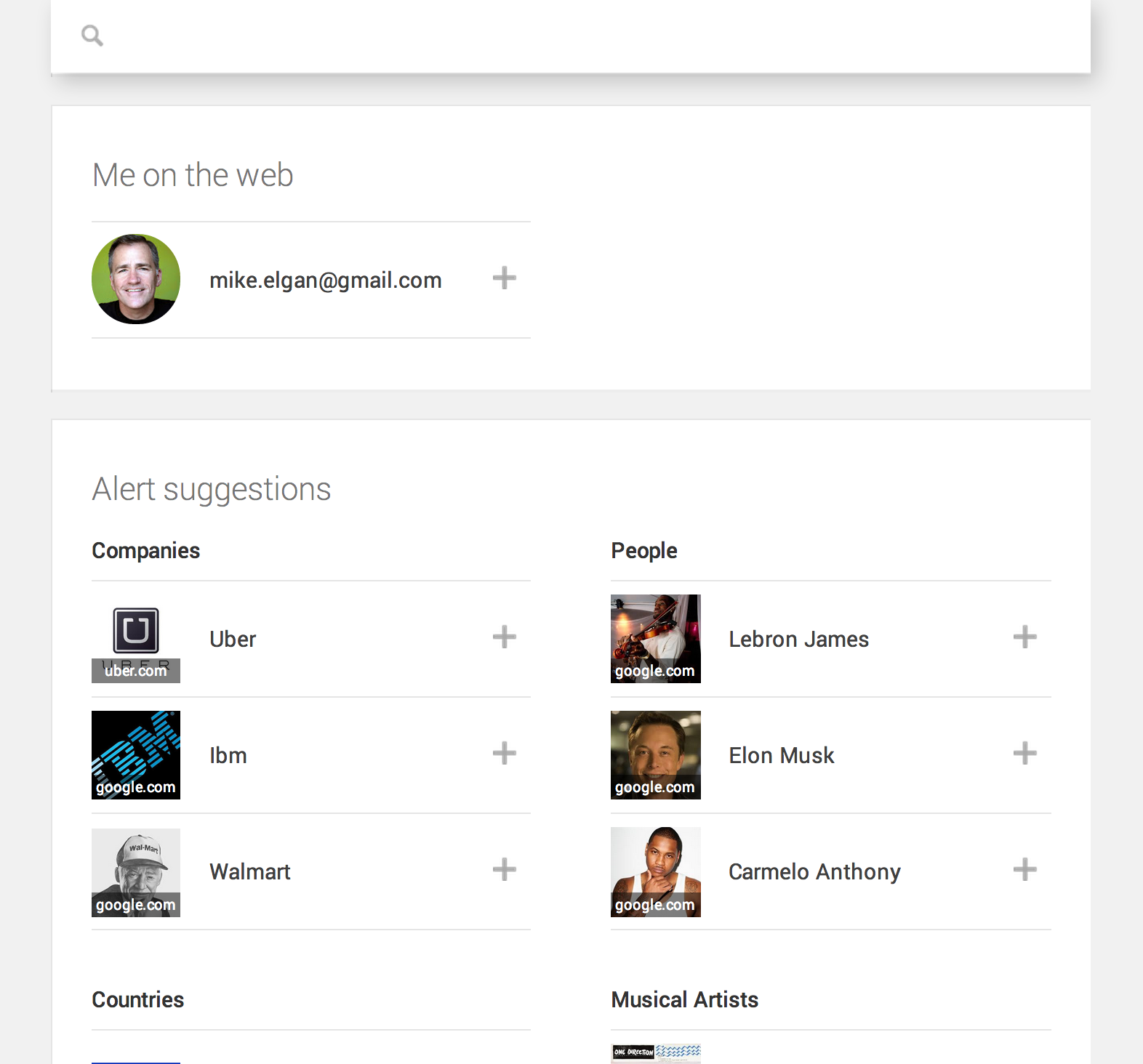 Google Alerts redesign
Looking good. Have you tried Google Alerts before?
Originally shared by Mike Elgan
Google Alerts has been redesigned.
The old alerts looked like the old Google; the new one looks like the new Google. It's more automated, and has suggested alerts for you to set up. Very nice!